You don't have to go it alone
I've helped hundreds of clients achieve their social goals. I can help you, too.
As a social coaching client, you will:
Uncover the specific roadblocks that hold you back from social success
Master the bedrock social principles that you need to connect with others.
Discover the essential tools that can help anybody feel confident and overcome anxiety
My coaching strategy has three main parts.
First, I work with you to determine what success looks like. What are your goals? What do you hope to accomplish from coaching?
Next, I identify the roadblocks keeping you from reaching that success. Do you lack a specific skill? Do you struggle with anxiety? Are you caught up in self-defeating thoughts?
Finally, once we've identified the source of your social success, then we work together to overcome that roadblock. If you are lacking a specific social skill, I'll coach you in it. If anxiety is the culprit, we'll do exercises to build your confidence. If your self-defeating thoughts are forcing you to self-sabotage, we'll develop some strategies for thinking positive.
Email Coaching
I provide social skills coaching via email.
Each week, you'll send me an update on your social progress. You'll have the opportunity to share the things that went well, and the struggles that you encountered.
Then I'll send you a game plan for the next week. I'll lay out the exact steps you should take to make progress throughout the week. And I'll provide you with strategies for overcoming the obstacles that you encountered in the previous week.
My emails will take the guesswork out of your social growth. Instead of feeling stuck, you'll know how to make sustained improvement, week after week.
When problems arise during the week, I've got your back. In addition to our weekly "game plan" emails, you can send me one "SOS!" email each week asking for help with a specific issue. I'll provide an answer as quickly as I can (usually within 48 hours).
My answers to the SOS emails are short and to the point. Instead of solving the problem for you (and building dependence), I'll give you just enough help that you can solve the problem on your own. Over time, most clients find that they need to use these SOS emails less and less, as their confidence in your own abilities grows.
Is Coaching Right For You?
Coaching isn't right for everyone. You should consider these questions before signing up.
Are you ready to do the work?
Coaching only works if you actually use the advice I offer. If you're not ready to challenge yourself and make changes in your life, you won't benefit from email coaching.
If you're not sure, you might want to start with my book Level Up Your Social Life. Level Up is full of specific steps that you can take to apply the concepts from the book to your everyday life.
After you practice consistently applying the lessons of Level Up, you should be ready to benefit from coaching.
Do you have the support you need?
Coaching is not therapy, so it can't treat mental health issues such as depression. If you are struggling with a mental health problem, please find a therapist -- they will be able to help you.
I'm happy to work with people that struggle with mental health issues, but I don't want anyone to come to me for coaching instead of getting the help they really need from a therapist.
So please seek out a therapist first, and then start coaching with me. Social skills coaching can be a great supplement to therapy, but it is not a substitute.
Are you trying to manipulate others?
My goal is to help you make meaningful, lasting connections with others. The best way to do that is to treat others with respect and compassion, which means that sleazy tricks based in social manipulation have no place in my social coaching.
If you are looking to manipulate your way to social success, I encourage you to choose a better path. You'll never find the connection you crave until you learn to relate to others without manipulation.
Coaching with Dan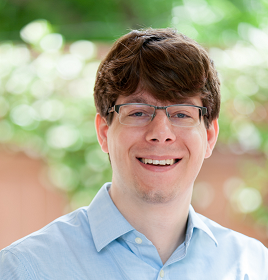 $300 per month
When you sign up for email coaching, you're getting your emails directly from me - Daniel Wendler. I'm the author of the site, and I've been coaching clients since 2012. Whatever you want to improve, there's a decent chance I've helped someone else with it.
I'm probably a good fit for you if:
You resonated with the books and articles I've written. 
You want a coach with years of experience
You have Asperger's or a similar condition
Frequently Asked Questions
Do you have a question that's not addressed here? No problem -- just use the contact form below and I'll answer as soon as I can.
Contact Me
Let's Get Started
Ready to begin? Use the button below to sign up. I'll be in touch as soon as I can. Looking forward to working with you!
[no_toc]