Welcome To Improve Your Social Skills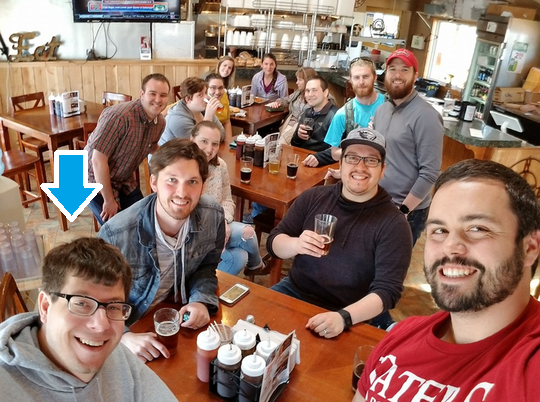 Improve Your Social Skills
is a comprehensive, practical guide to social skills. It contains a treasure trove of
free social skills training
, as well as premium
books and courses
to help you gain mastery.
You'll discover everything that you need to learn the fundamental skills of social interaction - skills like conversation, body language and empathy - as well as strategies for achieving your social goals, whether you want to make new friends, start a romance, or feel more confident in social settings.
You'll also learn how to overcome the obstacles that hold you back from a fulfilling social life. Feel anxious or self-conscious? You'll learn strategies for conquering your fears.
Feel stuck because you're not sure what to do in conversation? You'll learn the principles that govern all conversations, and how to use them to keep your conversations flowing.
Best of all, everything on this website is designed to help you achieve satisfying, healthy relationships. You won't find any sleazy tricks or deceptive techniques that force you to be someone that you're not.
Instead, you'll learn how to find the people who want to connect with the real you.
Choose Your Path
Want to get started learning social skills right away? You can jump in instantly with my library of free social skills training.
Prefer to get your bearings first? Read on to discover the story behind the site - and all the ways Improve Your Social Skills can help you thrive socially.
A Life Of Connection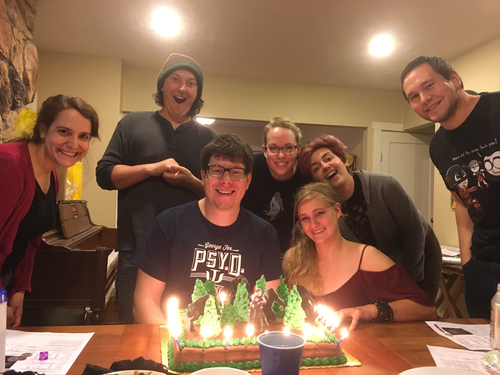 If you asked me for the story of my life - and you really wanted to know - this is what I'd tell you.
I'd tell you about...
The dinner with friends where I laughed so hard I fell out of my chair (and kept laughing on the floor.) My first kiss, underneath a starry California sky. The dear friends who have held me while I've cried, and who I've supported through their hard times.
I'd tell you about these memories for a simple reason. The most important moments in my life, the ones that really define who I am, are the ones that I've shared with the people who love me.
You deserve to have people who love you, too.
You deserve a place to belong, dear friends to share your struggles and joys, and a life filled to bursting with connection and love.
And you can find those people.
The Path To Connection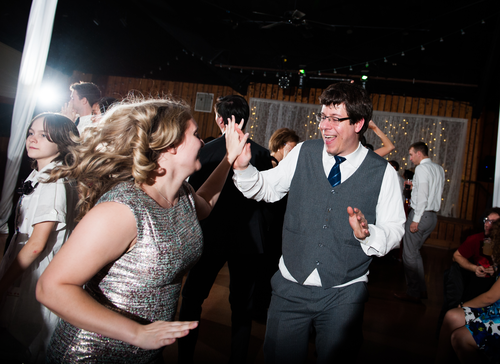 The thing is, it's easy to get stuck on the path to connection. If you're like many of my readers, you might think,
"I'd love to make more friends, but...
I'm anxious, self-conscious, and have no confidence I
don't know what to say
or do in social situations I'm too shy, awkward, or introverted - there's no hope for me!"
So you stay home on Friday night, wishing you had someplace to go. Or you attempt to spark a conversation, only to retreat in shame as your mind goes blank or your anxiety gets the best of you.
Perhaps you do find a group to spend time with but still feel alone, struggling to connect on a deep and satisfying level. (Raise your hand if you've ever felt alone in a crowd...)
No matter what you do, you still feel stuck. You want to improve, but nothing you've tried has worked, and you're starting to wonder if maybe you'll stay a loner your entire life.
If that sounds like you, I'm glad you're here. You've found the right place.
Improve Your Social Skills was written to prove a simple truth - that anybody, no matter who they are, can improve their social skills and discover a fulfilling social life. Nobody is too awkward, too shy, or too introverted, and it's never too late to start.
My life is proof of that.
My Story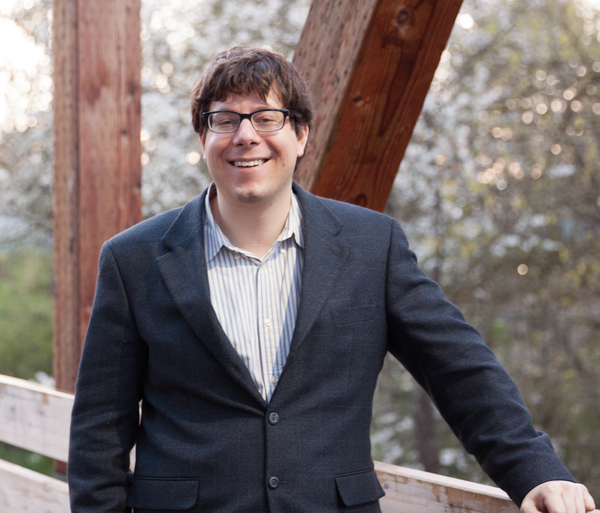 My name is Daniel Wendler, and I wrote Improve Your Social Skills for two important reasons - I know what it's like to struggle socially, and
I know how to help
.
See, I have Asperger's Syndrome, which meant I couldn't learn social skills naturally. As a result, I spend years as a social outcast. No matter how hard I tried to connect with others, my attempts inevitably ended in rejection.
But when I was finally diagnosed, I had an epiphany. The psychologist explained that my problems were the result of my inability to learn social skills automatically. And I realized -- what was keeping me from learning social skills deliberately, the way someone might study a foreign language?
So I started to study the "language" of social skills. I bought stacks of social skills books, spend hours rewinding movies to study body language and social cues, and practiced everywhere I could.
My studies paid off. I started to make friends, enjoy social outings -- even went on my first date! Slowly but surely, I began to discover the joy that comes from a life of connection.
And when you discover a good thing, you shouldn't keep it all for yourself. I started a life-long mission to help as many people as possible improve their social skills, dedicating my time to writing, speaking, and continued study of the principles of social interaction.
Here's the full timeline:
2012: I launched Improve Your Social Skills
2013: I start my speaking career with a TEDx talk about my life with Asperger's
2014: I released my first full-length social skills book
2015: I enrolled in a doctoral program in clinical psychology
2016: My second book hit the shelves
2018: My second TEDx talk earns a standing ovation
2019: I earn my doctorate in clinical psychology
2021: I become licensed as a psychologist
The result is a resource that I think is completely unique. A practical, easy-to-follow guide to social success, based in the techniques that personally helped me overcome the challenges of Asperger's and refined by my training as a clinical psychologist
This website is the guide that I wished I had when I was a lonely, awkward kid sitting alone in the school cafeteria. I hope you'll find it a worthy companion on your own journey towards social success.
Start Improving Your Social Skills
Now that you know what this site is about, it's time for you to start learning! Improve Your Social Skills has a ton of content, but it's easy to find your way around.
Everything is organized in four main categories, which I list below.
Learn Social Skills For Free
If you're not sure where to start, I suggest my "learn for free" section. It's packed with helpful advice that you can start applying right away, and it's 100% free. It's the fastest way to discover how Improve Your Social Skills can help you.
I recommend that you start at the beginning and work your way down in order, but if you want to look at the full picture (or jump to your favorite part), here's the links:
Social Skills Books & Courses
Once you're ready to move beyond the basics, the next step is my "Books & Courses." These are the resources where I really go deep - my full length books and my intensive video courses. If you are ready to take your social development to the next level, this is where you go to get geared up.
Here's the good stuff that you can find:
About
Curious to know more about me or Improve Your Social Skills? These pages have the full scoop.
Stay Connected
Want to say hello, or stay up to date with my latest projects? Here's how to stay connected.
A Final Word
If you read online marketing guides, you'll find that at the end of your "start here" page you're supposed to put a "call to action." That's a fancy way of saying "Ask people to buy your stuff!"
And I do hope that one day you buy my stuff! It's great stuff, and the income from this site helps me in graduate school.
But truthfully, if I can only ask one thing from you, I don't want your money. I want your full attention, for just a few moments.
I want you to read my manifesto.
I want you to sit with it, and feel whatever it makes you feel.
I believe every word I've written there -- believe it in my bones.
I want you to give yourself the chance to believe it too.
- Dan
A final, final word
You're still here?
C'mon, there's an ocean of social skills goodness awaiting you! Discover something new about conversation or body language, or download one of my books and curl up in your favorite reading chair. Your social success is waiting for you - get started!
Okay, okay. Since you read all the way to the very end, I'll tell you a little secret. See that triangle in the top-right of the screen? Click it 🙂 (If you're on mobile, you'll have to scroll back up to the top of the page.)
Want another secret? Scroll down to the very, very bottom of the page. There's a secret link hidden in the footer - one that's been there since the very first days of the site.
Want a final secret? ImproveYourSocialSkills.com has an official failure doggo. If you stumble across a 404 page (or deliberately type in a nonworking link) you might just meet them!
That's all I got. Now get out there and improve your social skills!