If you want to improve your social skills, meet and make new friends, or just have fun and play D&D, I found an awesome opportunity for you.
Deep Eddy Psychotherapy in Austin, Texas has hired a professional Game Master to run D&D games for kids, teens, and adults. They call them "Personal Enrichment Adventures" to help clarify that these games are not therapy, although they are still designed to help people improve their social abilities and learn to connect with others. While Deep Eddy is located in Austin, you can join from anywhere in the country through the magic of the internet!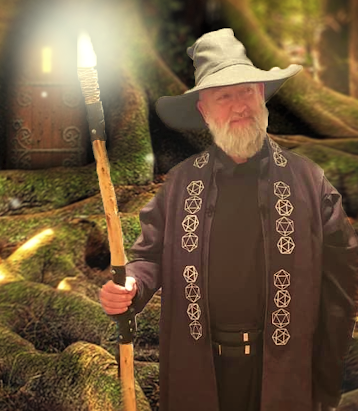 These adventures work great as an online social skills training group. Participants are given the opportunity to practice conversation skills, empathy towards other group members or other characters in the game world, collaboration and creative problem solving, plus many more social skills. Group members will be challenged to build their confidence, learn and practice new skills - oh, and make some friends along the way. Best of all, the social skills development will happen in the context of a fun and immersive game experience, so instead of dull repetition or stressful classwork, social skills can be gained naturally, as part of an enjoyable experience.
Deep Eddy Psychotherapy's Personal Enrichment Adventures provide a chance to play, learn, and grow for anyone age 10 and up. Sessions are run by internationally recognized game designer and professional Game Master, Mike Nystul. Each session uses the world's most popular roleplay game, Dungeons & Dragons (5th Edition), to provide an interactive social experience for groups of 5-7 people (also known as an adventuring party). Games are held on Zoom, so you'll need decent internet, a device with a microphone and camera, and a desire for fun.
If you have a group to play with, great! If not, the Game Master will put together a group of peers (they have separate groups for kids, teens, and adults) for you to play with. If you don't click with your new group, that's okay - they'll put you with a new one.
Don't leave your social skills development (or the development of a friend, loved one, or client) up to chance. Try out online social skills training - the adventurous way!
To learn more visit their website: https://deepeddypsychotherapy.com/personal-enrichment-adventures/